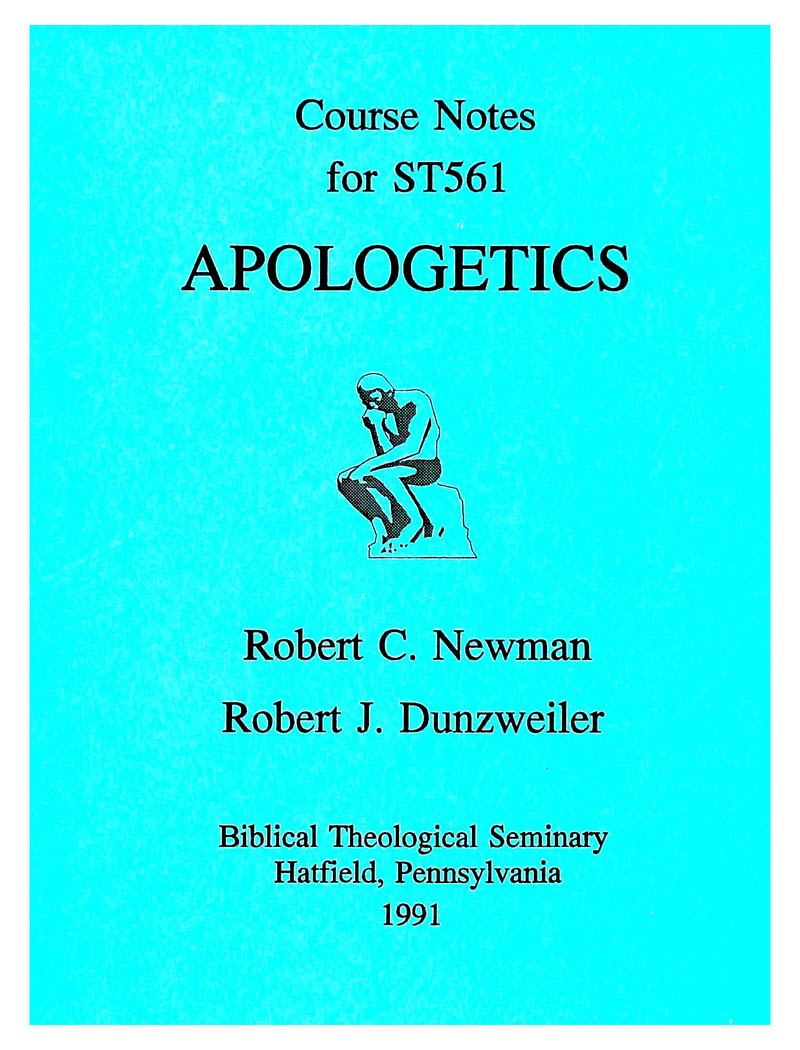 SEEKERS TRACK
APPENDIX TO THE APOLOGETICS SYLLABUS
by
Robert C. Newman
NOTE: This is an Appendix to the Apologetics Syllabus. The Syllabus by Robert J. Dunzweiler is listed separately.

Entry page is entry.htm
This electronic edition prepared by Dr. David C. Bossard
from original documents provided by Ruth Dunzweiler.
August, 2005.
Copyright © 2005 by Ruth (Mrs. Robert J.) Dunzweiler. All rights reserved.